Global Entrepreneurship Week
---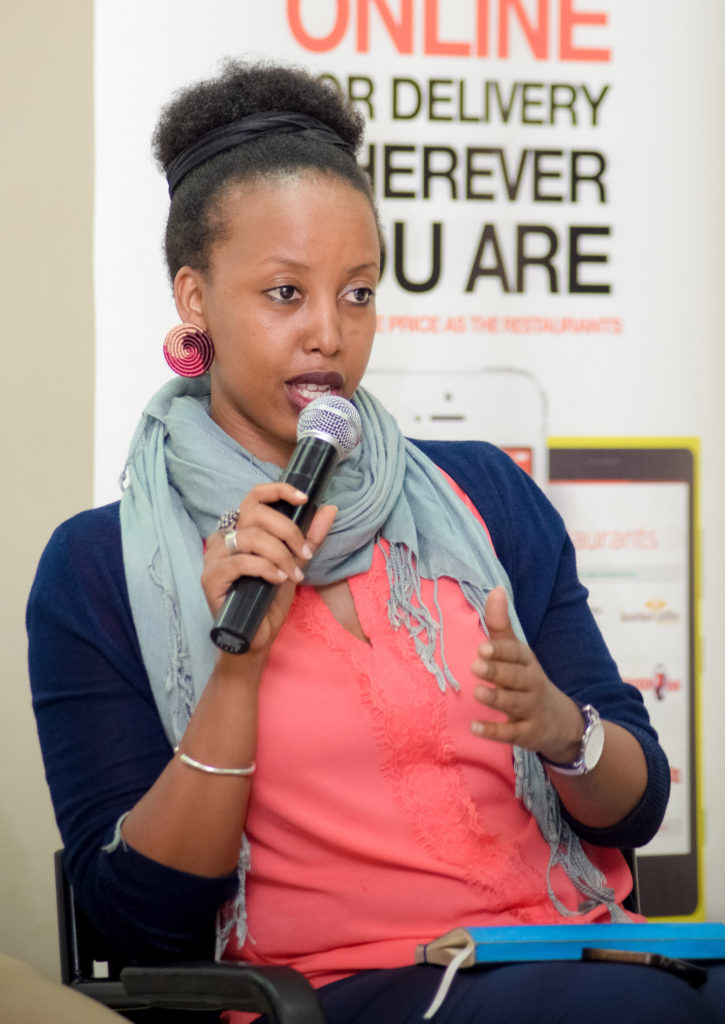 Global Entrepreneurship Week is the world's largest campaign to promote entrepreneurship in the world. Each year, it plays a critical role in encouraging the next generation of entrepreneurs to consider starting their own business.
Powered by IDEA4Africa
Global Entrepreneurship Week (GEW) is supported by an impressive group of organizations and thought leaders from around the world.
This year's Rwanda GEW campaign brought together more than 25 partners, who hosted over 30 events, attracting 4,000+ participants across Rwanda 

Global Recognition
From the day it was launched, with the help of former British Prime Minister Gordon Brown, GEW has enjoyed the participation and recognition of presidents and prime ministers on every continent, including:
President Barack Obama (USA)
Former Prime Minister David Cameron (UK)
Prime Minister Benjamin Netanyahu (Israel)
President Anibal Cavaco Silva (Portugal)
Prime Minister Stephen Harper (Canada)
Prime Minister Haile Mariam Desalegne, (Ethiopia)
Numerous other world leaders in the private and public sector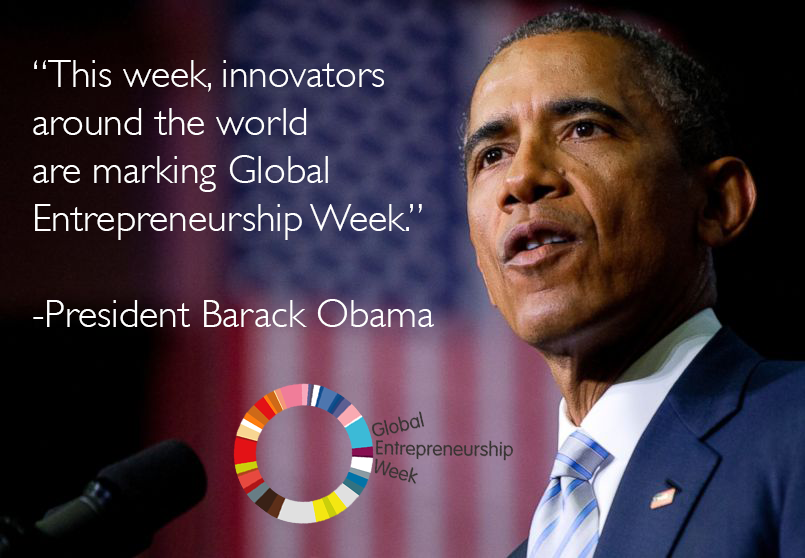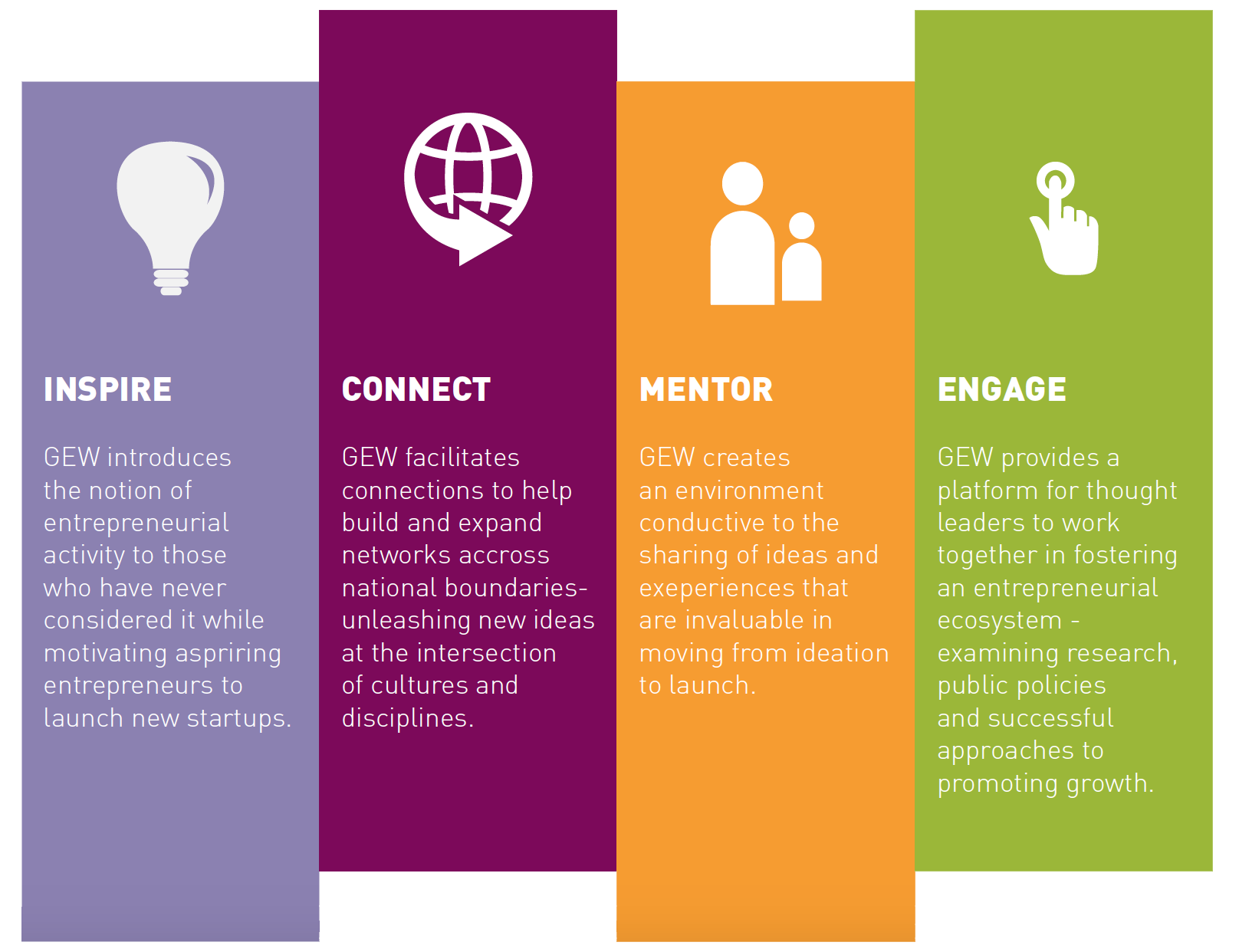 Celebrating Entrepreneurial Success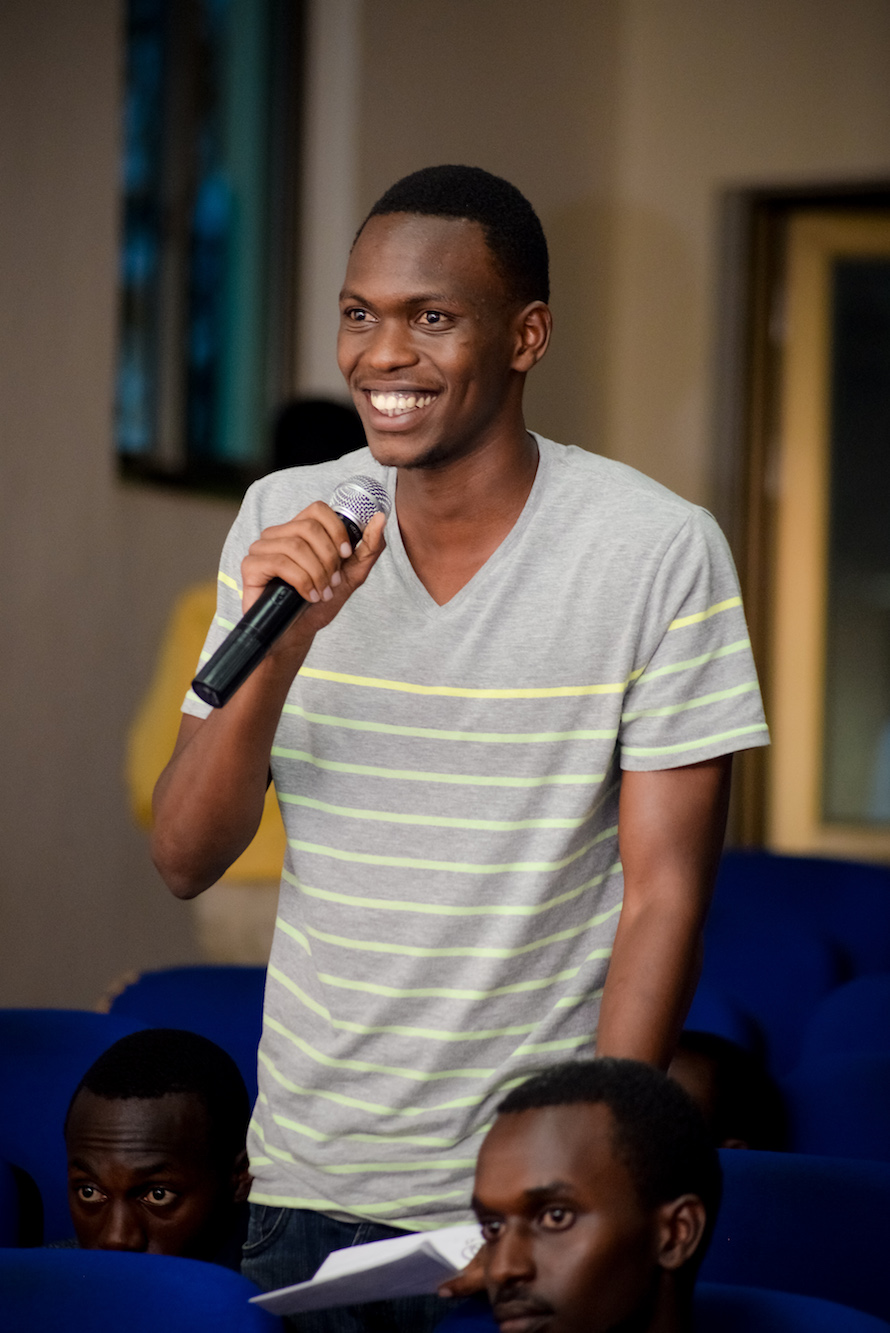 IDEA4Africa is the national host of Global Entrepreneurship Week (GEW) in Rwanda.
As the host we organize events during the one-week celebration of entrepreneurship in November. The events range from workshops that inspire youth to start new businesses to networking receptions that connect entrepreneurs to potential collaborators. Prominent partners such as the Rwanda Private Sector Federation, the Rwanda Development Board, and the United States Embassy have participated, engaging policymakers and thought leaders in discussions around improving Rwanda's entrepreneurial ecosystem. In total, these events this year involved over 4,000 participants across the country.
GEW is the world's largest celebration of the innovators and job creators that launch new businesses, develop solutions to challenging problems, and expand human welfare. Dennis Hanno and his team have brought this global initiative to Rwanda increasing the focus on entrepreneurship across the country, raising awareness to both the successes and challenges that exist and fostering discussions to solve those problems.
National Host Celebrating and Catalyzing Entrepreneurs
One of our primary undertakings is to coordinate the activities for the highly-visible Global Entrepreneurship Week working with government leaders, policy makers, teachers and students on promoting and improving entrepreneurship as a discipline in high schools and Universities.
In the last five years Rwanda's entrepreneurship ecosystem has significantly expanded, with more young entrepreneurs entering the innovating ideas space that ultimately expands human welfare. As the GEW Rwanda campaign host, IDEA4Africa is building the network of innovators, thought leaders, and organizations dedicated to advancing entrepreneurial growth while ensuring inclusivity and working towards Rwanda's Second Economic Development and Poverty Reduction Strategy (EDPRS 2) goals.
The Private Sector Federation (PSF), founded in 1999, is the overarching organization in the Private Public Partnership framework in Rwanda. One of its' core programs and focus is on Entrepreneurship development and business growth implementation. The PSF provides an extensive and established network, high recognition, and an unparalleled understanding of the local business culture.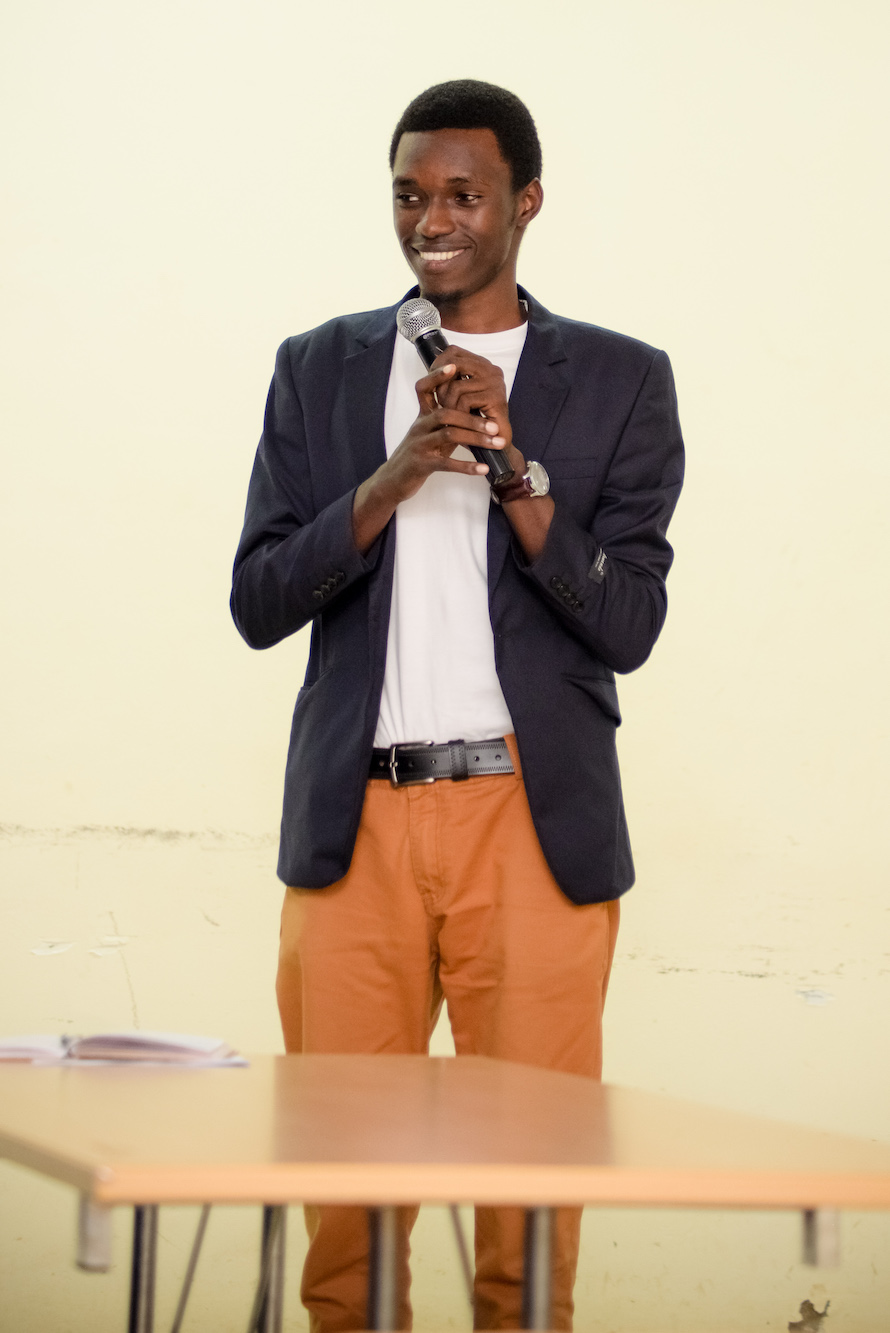 After 15 years as The Private Sector Federation's CEO, Hannington Namara, noted that in order for entrepreneurship to prosper in Rwanda, it is vital for entrepreneurs to engage in networking and collaborate with their colleagues. IDEA4Africa is helping to foster these kinds of connections.
For Namara, now CEO of Equity Bank Rwanda, Global Entrepreneurship Week enables entrepreneurs to gain clarity about their respective expectations and to learn skills and knowledge from each other. "The target that has been set up by our government cannot be achieved by the government itself, but it can only be achieved through having strong partnerships with the private sector through creating an enabling environment which promotes entrepreneurship in the country".
Zulfat Mukarubega, the founder and legal representative of the Rwanda University Tourism College (RTUC) notes the importance of the Global Entrepreneurship Week as it creates a platform for sharing business and entrepreneurship ideas among the thousands of participants. It also allows them to discuss how best they can address the challenges still affecting the entrepreneurship sector in Africa.
There is a need for developing the Entrepreneurial skillset and mindset. IDEA4Africa teaches these skills as officials note that students have largely been taught theories, which are difficult to translate into actual businesses without practical entrepreneurship skills and experience.
The Global Entrepreneurship Week campaign continues to grow with 160 countries now participating in the celebration. This past year, over ten million people celebrated entrepreneurship during this one week in November.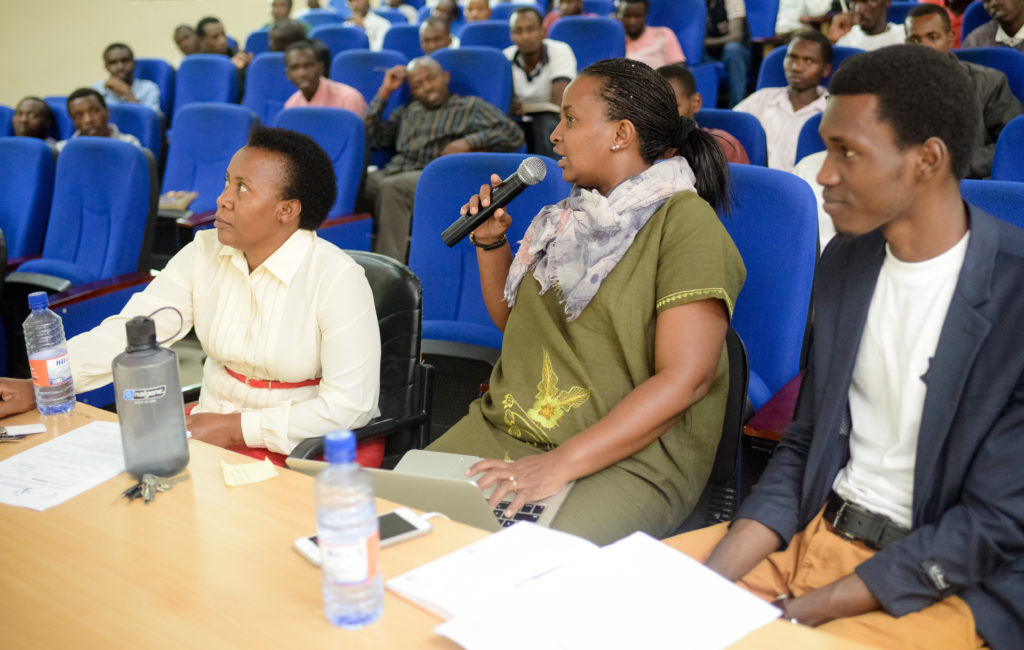 Since its inception in 2011, the GEW Summit Rwanda has brought together: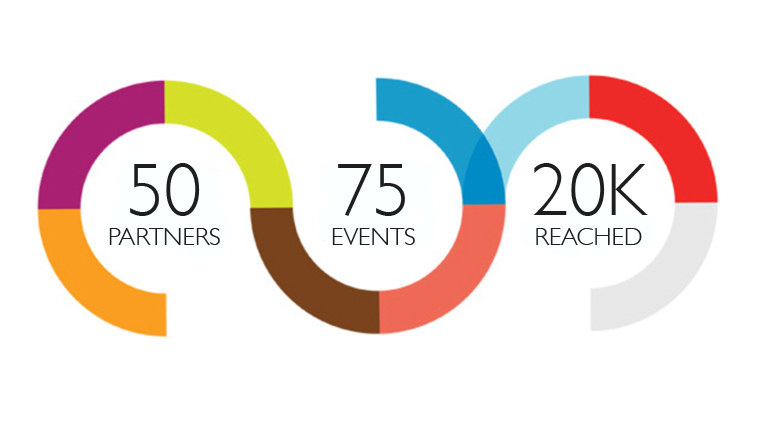 The 2015 GEW Summit Rwanda brought together: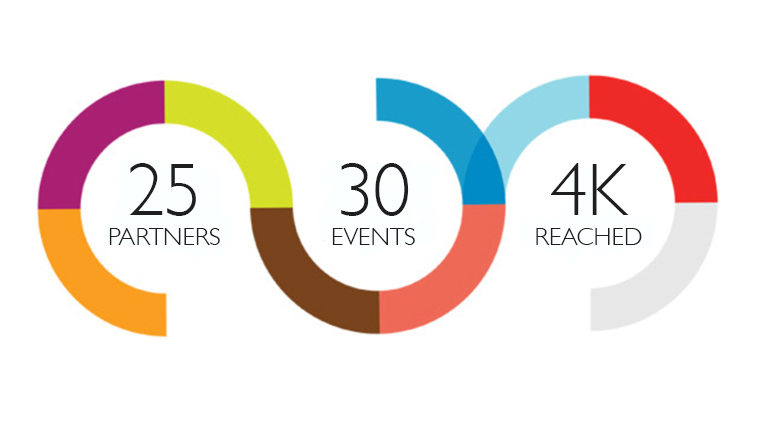 Rwanda is the leading East African nation participating in GEW based on the number of partners and activities.
In the last five years Rwanda's entrepreneurship ecosystem has significantly expanded, with more young entrepreneurs entering the innovating ideas space that ultimately expand human welfare.
Media Coverage

A Sampling of Sessions at Global Entrepreneurship Week 2015:
Imbaraga Z'imigati
The Women's Bakery held an event titled "Imbaraga z'imigati"- which was an interactive baking demonstration for women within the Gishushu community who sell and work at the nearby market.
Additionally, The Women's Bakery demonstrated some of their baking processes so that participants and attendees could fully understand the power and accessibility of bread to empower women – and others! – in business and beyond.
The Women's Bakery trains and supports women in Rwanda and Tanzania to source local ingredients, bake and sell fortified breads, manage business operations and ultimately own their own bakery, which brings food to the community and enriches the local economy. The organization is an education-centric social enterprise committed to empowering women and developing women-owned businesses.
Watch the Women's Bakery video here.
"We teach baking skills in hopes that women will be empowered to start their own baking businesses."
- Julie Green TWB Staff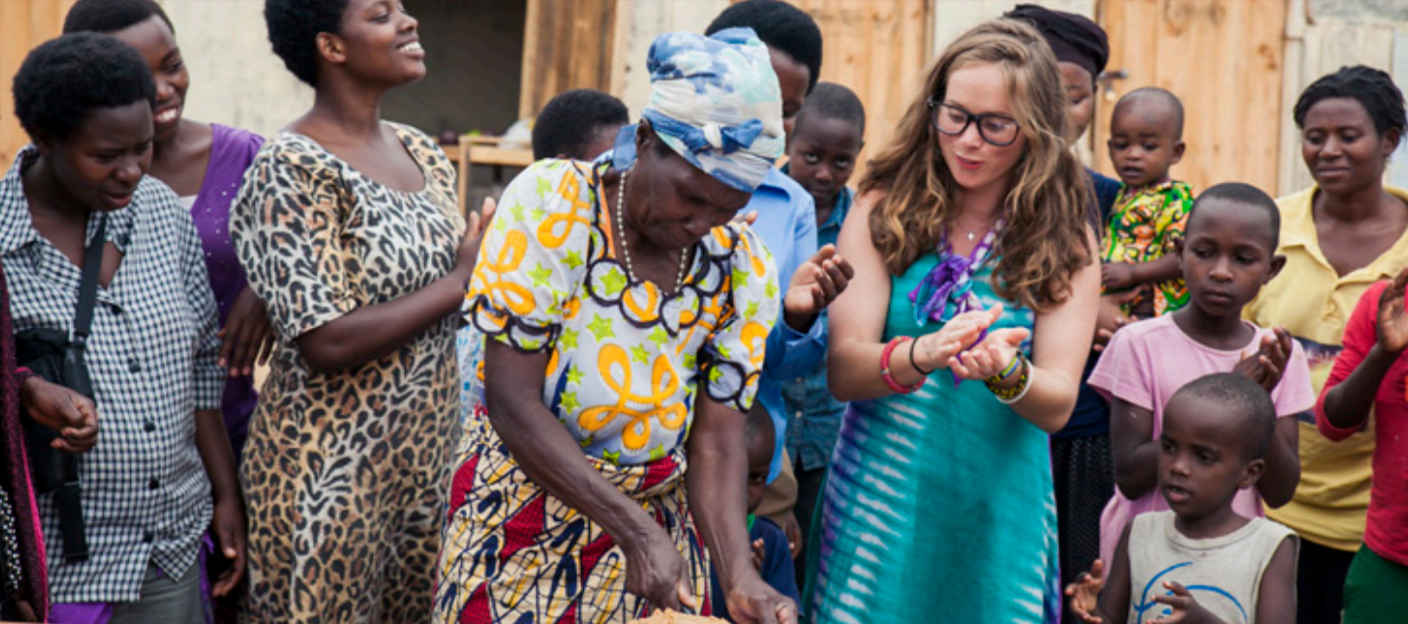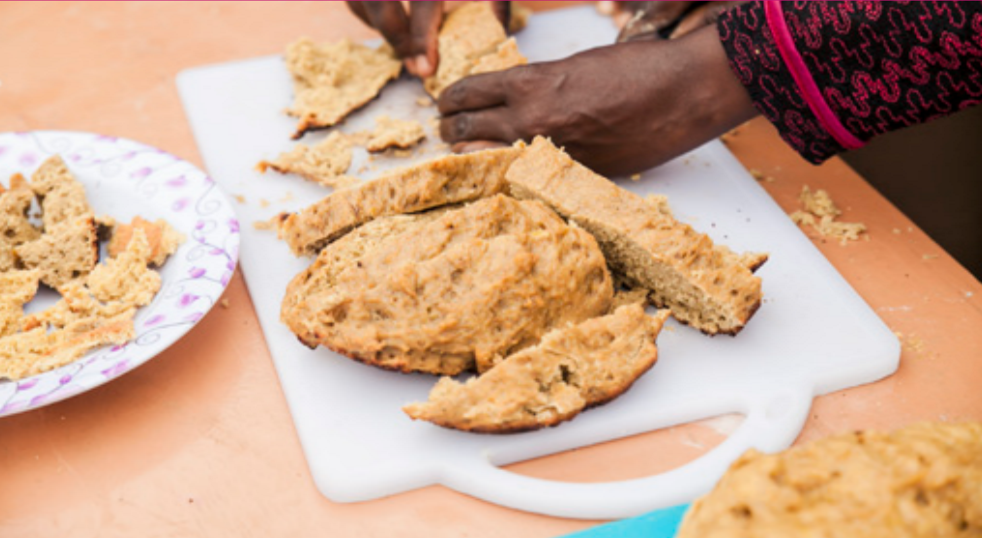 Entrepreneurship Essay Competition
IDEA4Africa conducted an essay competition among secondary schools with prize money to be won for both the winners and the schools they study in. The challenge for all students was to provide thoughts on entrepreneurship education in Rwanda - why it is important, how the knowledge will help students in the future and what impact entrepreneurship will bring to the country.
"Entrepreneurship education is of great value to our future lives and has the potential to raise the standard of living for all Rwandans."
- Essay Competition Winner Germaine Uwimpuhwe - Liquidnet Family High School, Agahozo Shalom Youth Village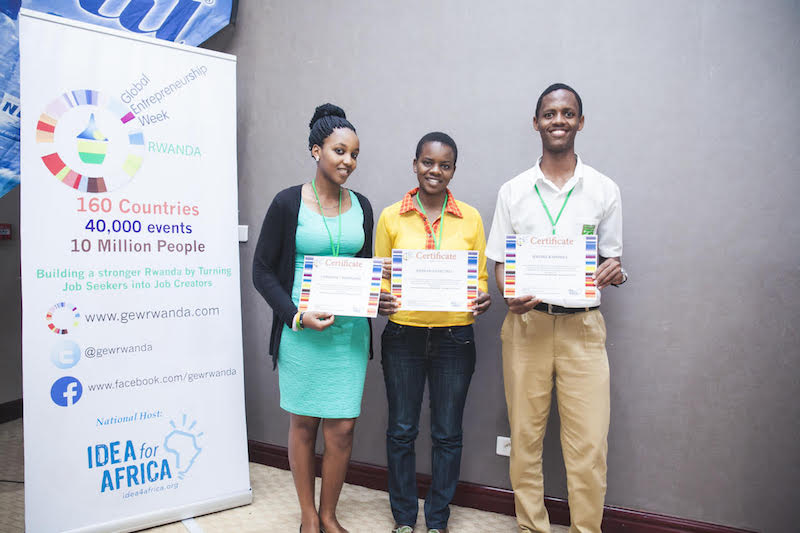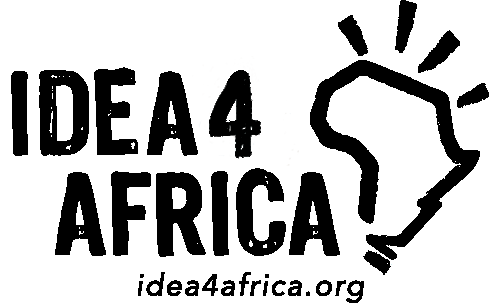 Business Plan Competition
DOT (Digital Opportunity Trust) Rwanda carried out its first-ever business plan competition under the theme, 'Gera ku Ntego: Youth breaking the cycle of poverty'. 1,600 entrepreneurs in 15 districts were targeted, to be trained in innovation, business model generation, writing and financial literacy.
The competition culminated with 12 entrepreneurs who won the district championship who vied for the top 3 spots during a finale event held as a flagship event for Global Entrepreneurship Week. During this event, entrepreneurs pitched their ideas to a panel of judges.
The winners were: First place, winning 2.5 million RWF, Clarisse Murekatete who makes sweet potato snacks. Second place, Amani Twagirayezu, winning 2 million RWF to grow his business of dried packaged fish. Third place, Clementine Mushimiyimana, who rears Japanese quail, took home 1.5 million RWF.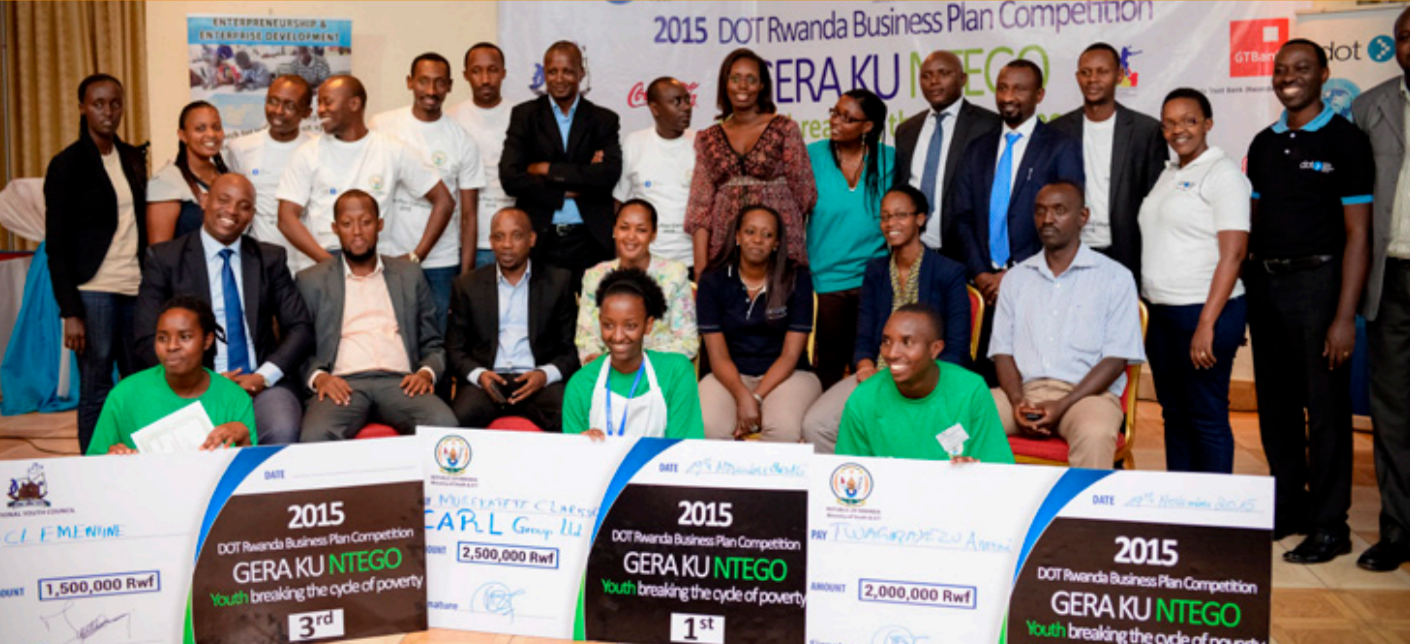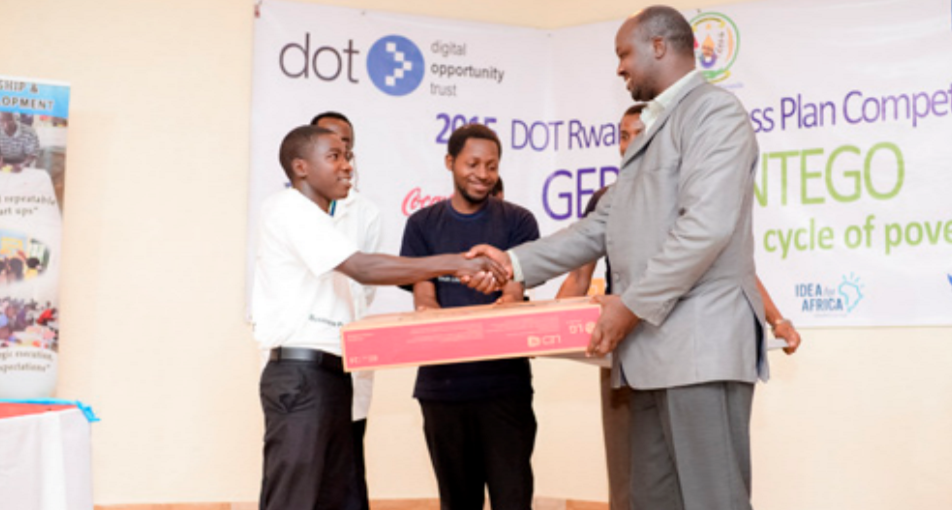 The Reality of Becoming an Entrepreneur
Mr. Marcel Mutsindashyaka, Founder and CEO of UMUSEKE IT LTD; an IT Media social enterprise in Rwanda, shared his personal journey of how he became a successful young entrepreneur, and emphasized the importance of social entrepreneurship.
"If you have the opportunity to study abroad, make the most out your experience by acquiring skills. But make sure you come back home to develop your country."

- Mr. Marcel Mutsindashyaka CEO at Umuseke